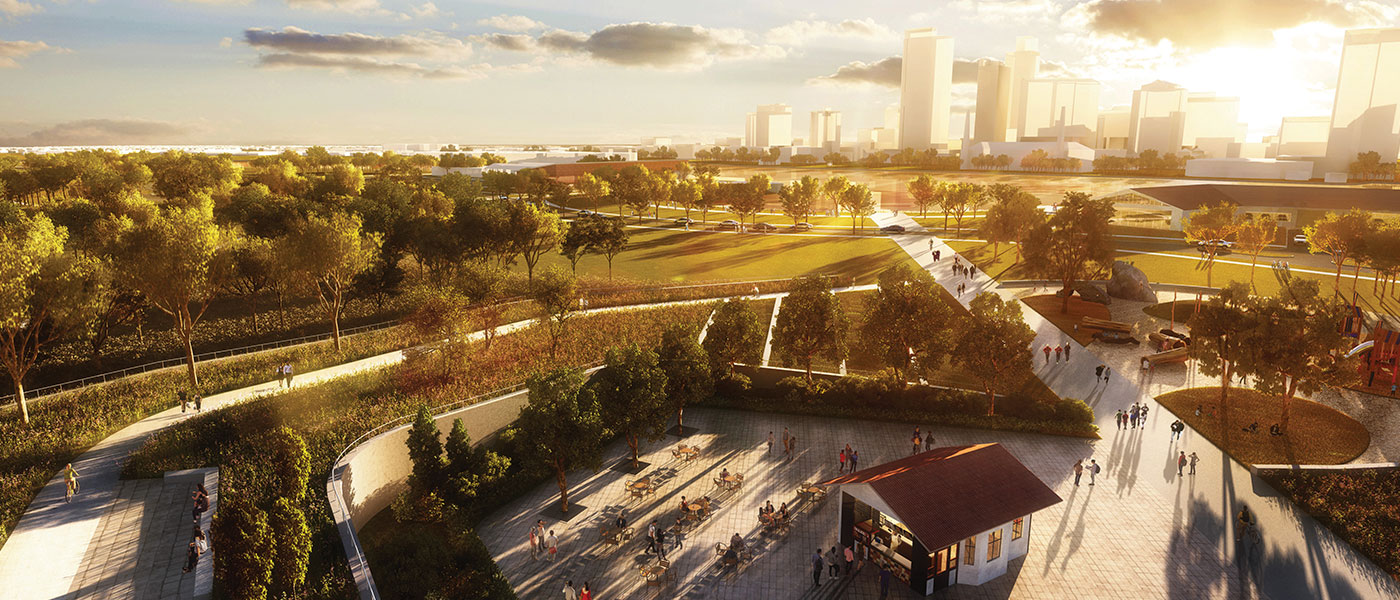 Investing in the success of Northwest Ohio.
Nationally, cities like Toledo are reclaiming and reinvesting in their riverfronts. Boise, Grand Rapids, and Des Moines are now rated as some of the most livable cities in the United States because of their dedication to improving resident's quality of life through park projects. Pittsburgh has invested more than $130 million in Three Rivers Park and now cites nearly $2.6 billion in riverfront development as a result of that investment.
This project will be a successful driver of economic growth that will make our region a healthy, sustainable, and interactive place to live. We're proud to call this place home and believe this project will be a cornerstone of the city's continued growth.
A single dollar spent in a park system can trigger a private investment of $7 to $20.
There is an estimated $1 Billion in economic impact anticipated by generating private construction, increasing property values, and establishing new business opportunities.

Jobs

Healthcare Savings

Property Value Increase

Ecotourism

Business Talent Attraction

Outside Development
"Metroparks are key economic drivers in Lucas County, generating tens of million dollars in economic benefits each year."
—The Trust for Public Land, 2019
It's already happening.
Because of the commitment to build phase one of Glass City Metropark, economic development has already begun. Every $1 spent on the Metroparks' initiative has resulted in $10 in private investment.
"What makes it work for us is Metroparks." Columbus developer Frank Kass cited the future Metropark when he announced plans to build a $40 million residential and commercial development, Marina Lofts, next door.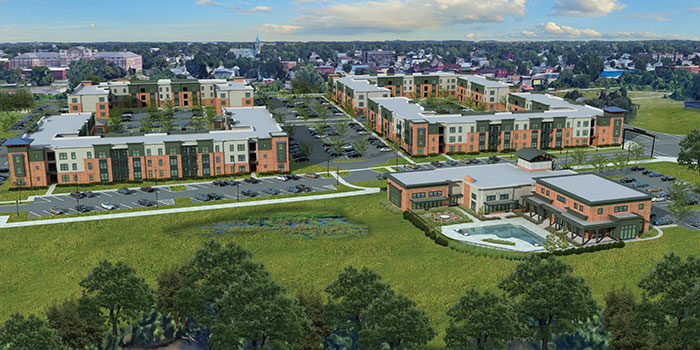 "In a lot of midwestern and 'rust belt' cities of the U.S., the pressure to attract and keep talent and create an improved quality of life, combined with the declining use of water facilities for industrial use has resulted in riverfront revitalization becoming a common strategy."
—"Waterfront Revitalization: A deep dive into its impact on several U.S cities" Reonomy.com, 2018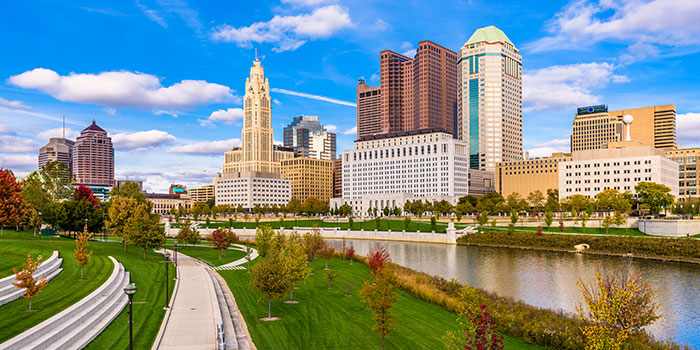 Columbus, OH
Columbus invested over $100 Million in 179 acres of new and renovated park land along their downtown riverfront, which has triggered nearly $1.4 Billion in additional private investments in the neighborhoods and districts that surround the Scioto River.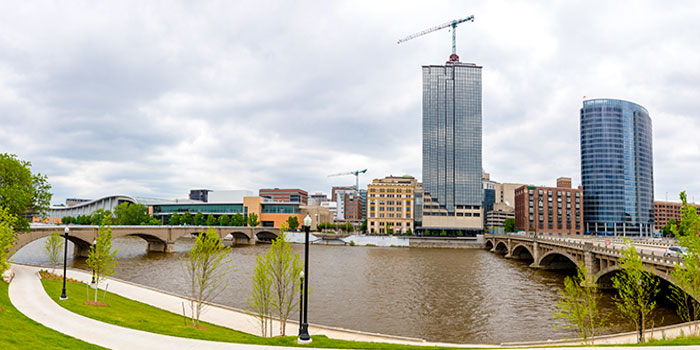 Grand Rapids, MI
Transformation in progress.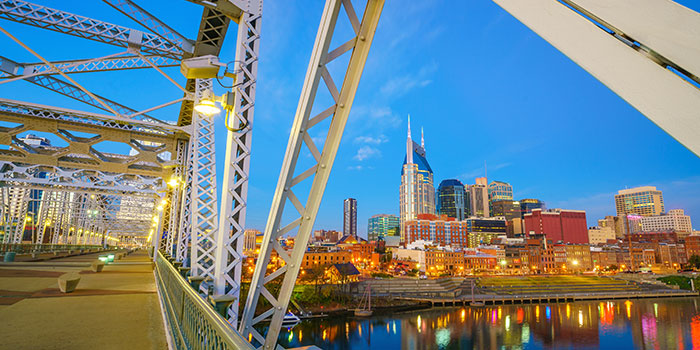 Nashville, TN
Nashville experienced a 50% increase in the number of 25-34 year-olds with college degrees in the last decade because they created a vibrant downtown by investing in parks.